Attorney Profile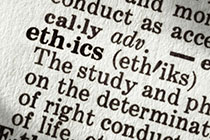 Kenneth J. Glassman received a Bachelor of Arts degree from Brooklyn College. He received his Juris Doctorate from Widener University School of Law, formerly known as Delaware Law School.
Mr. Glassman is admitted to practice in New York State, as well as in United States District Courts for the Eastern and Southern Districts of New York. He is a member of both the New York State and Brooklyn Bar Associations. In addition, Mr. Glassman has the unique distinction to be admitted to practice before the United States Supreme Court.
Mr. Glassman's approach to his practice, can best be categorized as creative, insightful, and timely. His effective analysis of the legal and contractual rights of his clients insures that clients avoid claims wherever possible and defeat merit less or inflated claims. Mr. Glassman provides his clients with the bottom-line advice necessary to meet the challenges of doing business in the 21st Century.
Mr. Glassman demonstrates his commitment to his clients with prompt, thorough research and detailed follow-up in complex litigation matters. This approach is essential to the success of Mr. Glassman's practice as it pertains to the handling of specialized, high-stakes bankruptcy, commercial litigation, real estate and construction matters.
Legal claims and regulatory matters are addressed most effectively when legal theory is combined with a thorough understanding of the clients' daily business practices and decision making processes. Therefore, Mr. Glassman seeks the knowledge of how his clients' operate their businesses on a day to day basis. He can then guide his clients through the preparation of contracts, business planning and alternative dispute resolution. Mr. Glassman is responsive to his clients and strives to understand each client's business practices in order to prevent legal problems before they occur. Clients are kept informed and are thoroughly involved throughout the litigation process.
Mr. Glassman represents public and private owners, real estate developers and real estate management companies.
Contact Us
Kenneth J. Glassman
Attorney At Law
7 Penn. Plaza, Suite 1606
New York, New York 10001
Tel: (212) 213-2510
Fax: (212) 213-2523
To send an e-mail click here: kenneth@glassmanlawoffice.com